AC Ambulance Service​ In Dhaka Bangladesh - 01713388355

Transporting your patient with an AC ambulance service can enhance the chance to recover your patients' illness. 
So why are you going to hire a non-ac ambulance instead of an AC ambulance? Why are you thinking that the air condition system in a vehicle is just a name?
Although the rent of an AC Ambulance option is higher than a non-AC vehicle, we've been offering the most reasonable service in the market for a long time.
"Ambulance Service in Dhaka" is one of the fastest growing AC ambulance service providers that ensure a safe, advanced, and rapid transporting  capacity.
Within the whole Bangladesh, we're considered a reliable Air condition-supported vehicle provider with a long experience in the industry. 
From taking patients from their home to any of their preferred spots, our AC ambulance service is widely available to make sure that you're within our reach.
With a wide range of service providing capacity, we're of the those companies who are able to offer you with the best quality of service possible. 
We thoroughly care about our patients' health while delivering them from one spot to another area. AC ambulances are fast in speed to reach you in your preferred destination.
Since 2005 our service has been considered as a reputed service in Bangladesh. We charge for our services while maintaining consistency with the quality of service.
So there is no chance of getting bad service from us in the name of good service. So far each of our deliveries has been successfully completed through good service delivery.
We have more than 4 contacting methods such as phone call, email sending, direct messaging, and direct booking from the office.
So people can easily reach out to us to book their ambulance for an emergency or non-emergency patient transporting task.
Get qualified service from an experienced organization to make sure your patient is controlled by professional hands.
Why is an AC Ambulance Better Than a Non-AC Ambulance?
When picking an option, you may ask why an air condition ambulance is better than a non-ac ambulance. It's normal as you're going to hire something advanced for your patient. 
Since the main difference between them is the air condition facility, it's clear that your patients will feel good in the good environment while transporting them to any hospital or other spots. 
AC ambulances are more comfortable for patients as they are fully temperature controlled, so patients do not have to worry about being too hot or too cold. 
If we expand the hidden facility of an air condition-supported ambulance, you'll notice that they are more sanitary. 
AC ambulances are also less likely to harbor bacteria and other contaminants. They are efficient as they consume less fuel and emit less pollution. 
In other words, AC ambulances are just plain nicer. They tend to be more advanced and luxurious and have more benefits than a Non-AC option.
Who Should Hire An AC Ambulance?
Basically, there are no obstacles to hiring an AC ambulance. To ensure better transportation. 
People Who Needs:
When a person is critically ill and requires indispensable medical attention. 

When someone has to be delivered between medical facilities. 

When a person needs to be transported to a hospital for urgent and advanced treatment. 

If a person needs to be delivered to an area where he/she can receive specialized medical service.
Features of an AC Ambulance
We're using the latest and modern vehicle for our ambulance services so that patients can get a reliable and comfortable service. 
For our patient, we have a stretcher, multiple oxygen cylinders, a comfortable bed, and other necessary medical equipment so that the patient can get the primary treatment from our ambulance. 
Our AC ambulance service in Dhaka ensures an eco-friendly cooler environment for the patient. So if the patient is suffering from a heat-related illness, our service will play a vital role there. 
Due to the latest and advanced air condition system in the vehicle, it will help to keep the patients' body temperature regulated, which can favor patients who are recovering from surgery. 
We have included a defibrillator that is used in the ambulance to revive a patient who has gone into cardiac arrest. This device is a helpful tool that delivers a shock to the heart to restore a normal heartbeat.
Benefits of an AC Ambulance
Compared to a regular ambulance service, an AC-supported ambulance comes with countless benefits and features. 
Some of the noticeable benefits of an AC ambulance includes a cool and comfortable environment especially for those who are suffering from heat-related conditions. 
An AC ambulance is decorated with state-of-the-art-medical equipment and facilities.  An AC ambulance plays an important role in reducing noise pollution and traffic congestions because the ambulance has the legal ability to use sirens and lights to remove a path through crowded spots.
Why Are Ambulances Not Normal Vehicles?
In a direct word, ambulances are like normal vehicles, meaning the cores are the same. However, in terms of their service ranges, they are different. 
The main reason ambulances are not normal vehicles is because they are created to carry patients who need medical attention. This means that they need to be equipped with certain additional features that other vehicles do not have. 
A normal vehicle does not have the following features: 
Stretcher

Oxygen tanks

Defibrillator 

Ability to use sirens and lights anywhere.
The head office of Ambulance Service in Bangladesh is in Dhaka. However, our service coverage is all over Bangladesh. 
When you need emergency medical transportation, you can count on our ambulance service. We are available in every city in Bangladesh, so no matter where you are, we can get you to the hospital quickly and safely. 
Multiple Needs: In addition to offering an AC ambulance service in Mirpur, ambulance service in Uttara, advanced ambulance service in Dhanmondi Dhaka, we have ambulance services like non-AC ambulance, ICU ambulance, Air ambulance, NICU ambulance, and Freezing ambulances. 
Don't try to find another company unless you call this number 01405 600 700. The mentioned number for hiring AC ambulance service in Bangladesh. 
Trustworthy Service: This means we're a reliable company who is able to offer a high level of customer service and satisfaction. In the case of ambulance services, everything is under our control. 
We have been in the market since 2005 when the need for ambulance service started. So our commitment is known by every corner in Bangladesh. 
When it comes to finding the best Ambulance service in BD, People rely on us and call this number (01405 600 700) to get an instant service.
Additional Support: 
Expert Team: We have a team of experienced staff who are ready to help your patients.

24/7 Service: Our Service is open 24 hours a day, 7 days a week, and 365 days a year.

Advance preparation: We always carry additional fuel and vehicle repairing tools with our ambulance.

Discount: Poor people can get special discounts on all of our services.
Cost of Hiring an AC Ambulance Service
Defining the cost of hiring an AC ambulance service will depend on multiple factors such as the quality of the ambulance, the distance you need to travel, and any extra facilities you may need. 
After researching the market of ambulance services, we have fixed our price at an affordable range so people from all classes in Bangladesh can get our service.
You can expect to pay around 8,000-12,000 BDT if the distance of the transformation is within 100 KM. 
01405 600 700 and 01713 388 355 are Bangladeshi AC ambulance service calling numbers that are always open to pick up your call to deliver your patient in the right spot.
Ambulance services are counted on the emergency transportation section to help patients to reach them in Hospital or on their prefered place for treatments. 
The AC ambulance service in Bangladesh is a much needed service for the people of Bangladesh. We're not saying our reputation on our own. Rather, our customers say that we're a service that is reliable and affordable. 
Tips: Save our number on your phone because danger can come at any time. Simply call us and tell us about your needs!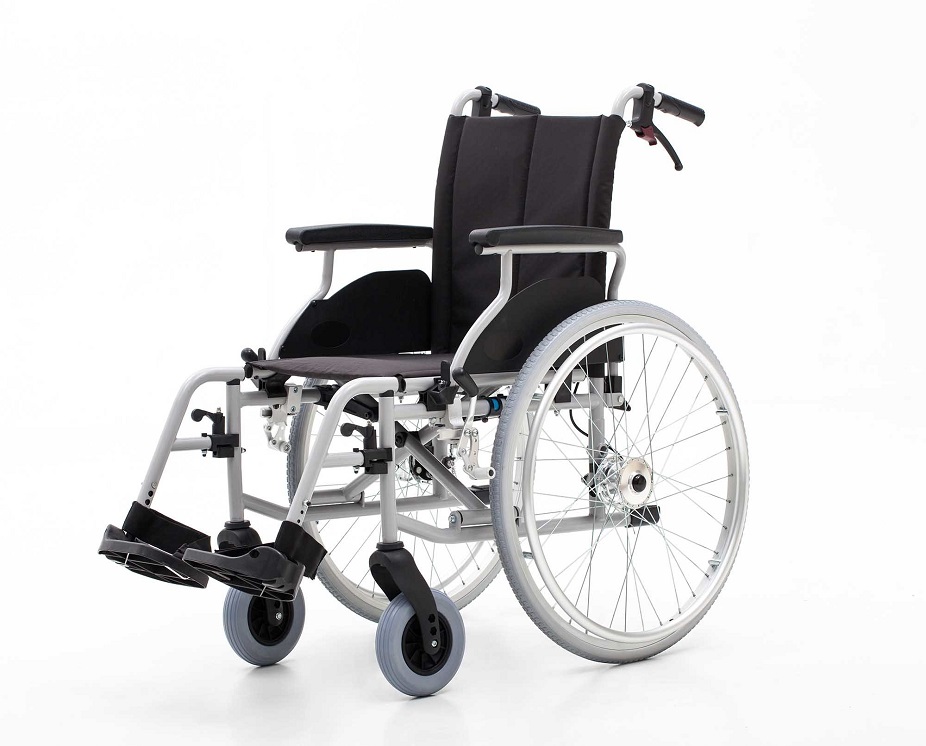 The wheelchair service offers only highly functional & comfortable vehicles for disabled people. Let us know about disabled people earlier.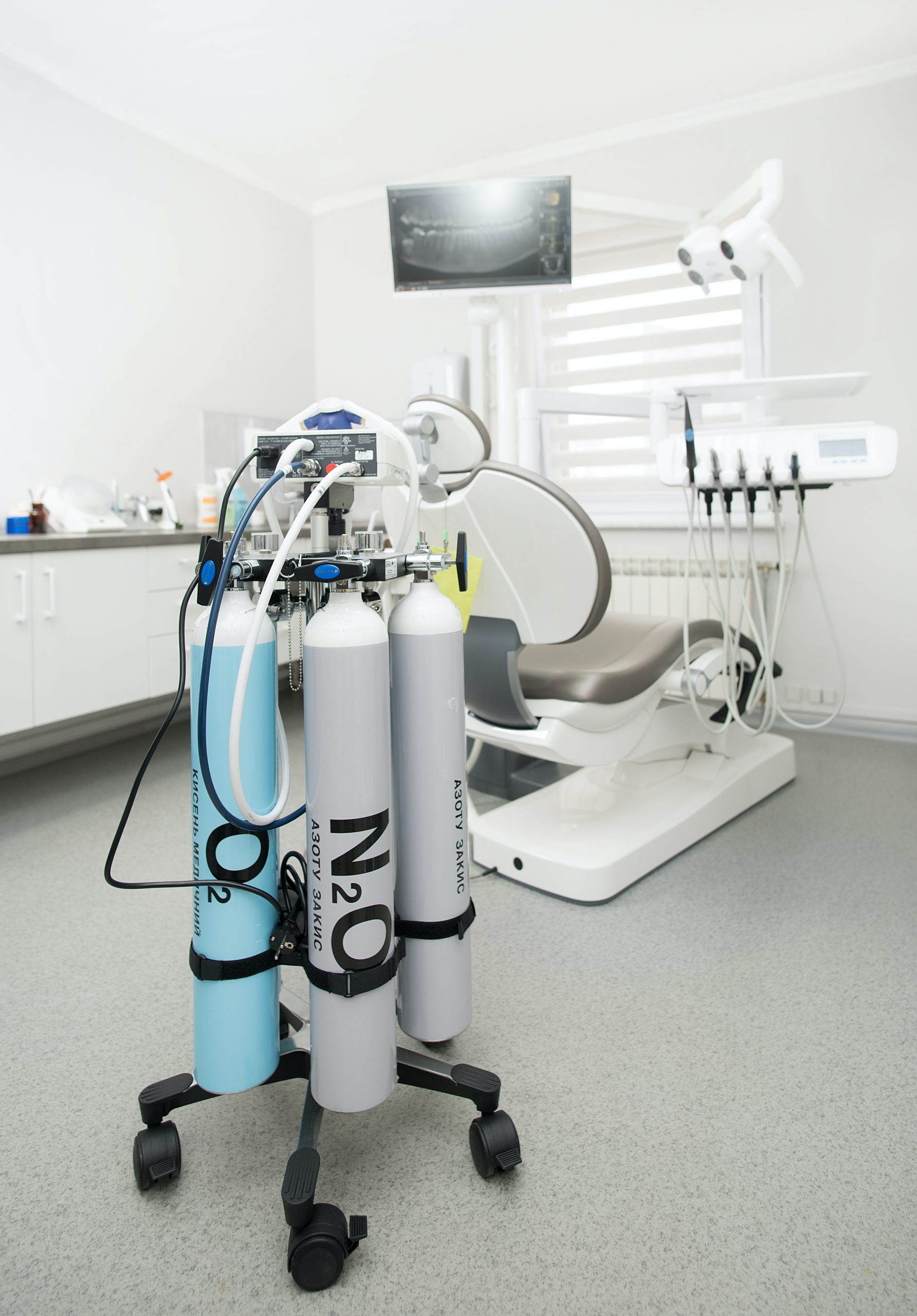 Our every Ambulance (ICU / NICU/ AC / NON-AC / PICU / AIR Ambulance)  has oxygen cylinder. Critical patients needs urgent oxygen support.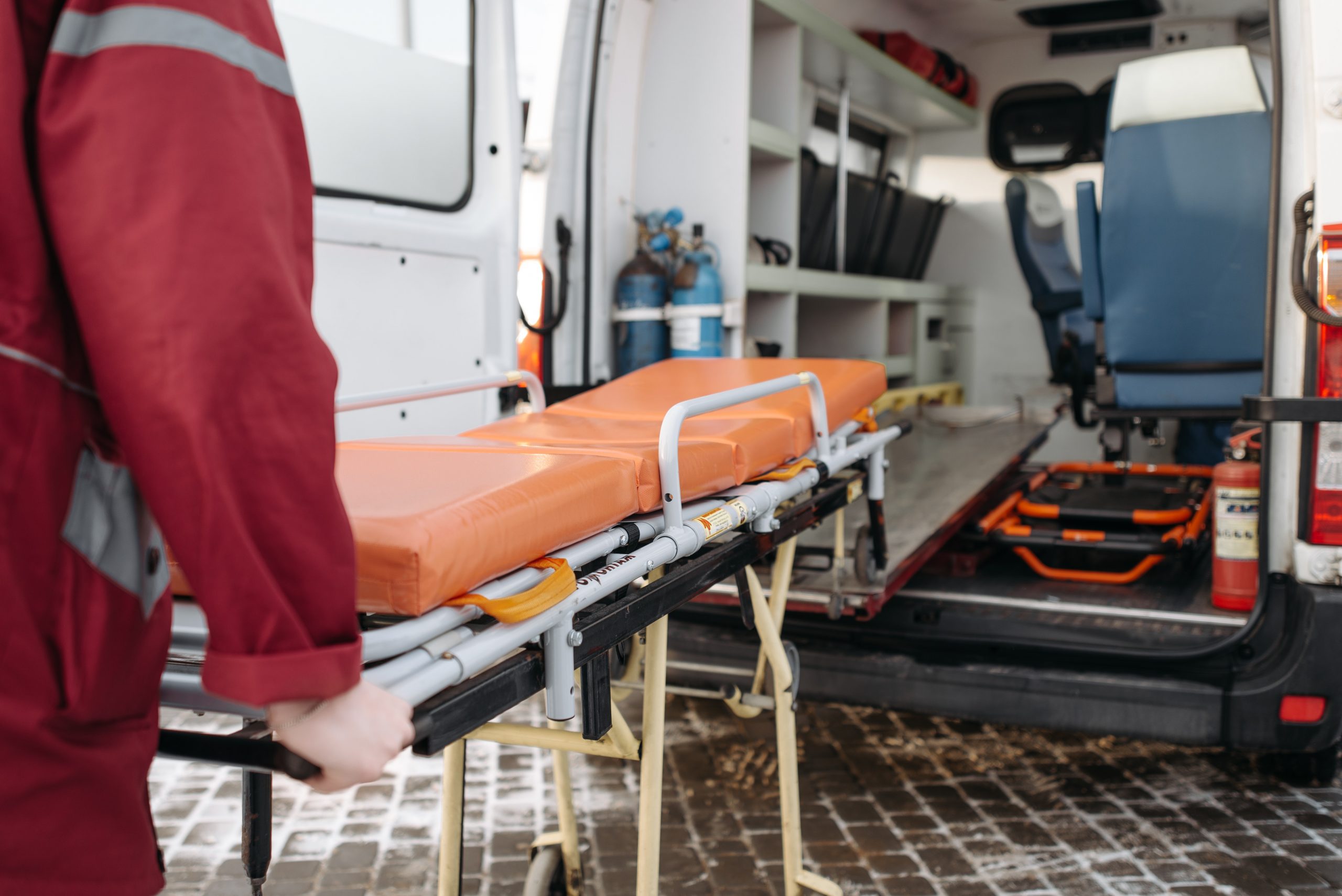 Our every Ambulance (ICU / NICU/ AC / NON-AC / PICU / AIR Ambulance) has high quality flexible stretcher. We also have cotton stretcher.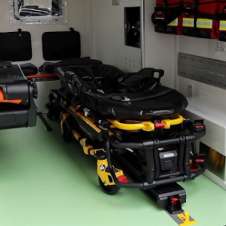 All of our ambulances have 3 extra seat in back and 1 in front for attendant, family or doctor with the patient. Patient's care made easy.
Mortuary made of pure Stainless steel and copper which provide complaint free working. Dead body can be preserved for longer periods.